Ride Swedish in Tennessee!
By McKrell Baier
An Unforgettable Weekend of Education
I had the idea for this event after meeting Daniel Zetterman at the first ever Ride Swedish! gathering at Hyperion Stud in Wellington, FL last January. I was immediately impressed with his public speaking & intuitive understanding of the show jumping sport as the result of growing up in an International show jumping family. I am not one to be shy when I recognize a talent I like, & so it was that I struck up a short but direct conversation with Daniel, encouraging him to come to our farm in Tennessee & continue this discussion about the sport today & how to look to the future. When I pitched this idea to SWANA, they were immediately supportive & suggested bringing over Lasse Berglund, world famous breed judge & long time official for the Swedish Warmblood breed to add to the educational experience.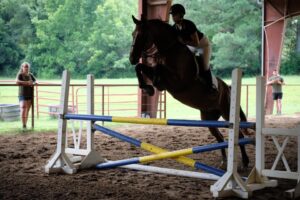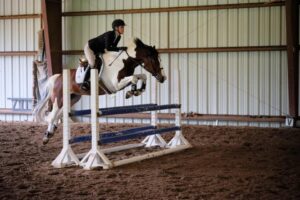 With a dream team now assembled including my own Swedish husband, Christian Baier, long time breed handler for SWANA, hippologue & diploma riding instructor from the Swedish University system, I began to plan the programming. My idea was to keep it as diverse as possible- to entertain while educating as my dear friend & equestrian sport advocate, Maucca Kärki, is constantly preaching. I do think we accomplished our goal! The program over three days included:
Jumping Lessons from Daniel Zetterman
Lasse Berglund Sport Horse Conformation with evaluation of several horses shown in hand as at breed inspection to demonstrate correct handling by American Hanoverian Society World Breeders Group
Dressage Lessons from Christian Baier
Riding Demos Christian, McKrell & Daniel
"Pot Luck" Supper: your favorite American or Swedish dish with Requilife discussion: Making the world a better place for horses & using horses to make the world a better place
Lasse Berglund the importance of breed judges to the future of jumping sport, free jump chute construction & assessment of volunteered horses free jumping technique
"Sweden meets the South" PARTY!
Group Breakfast for all participants
Competition Jump Schooling Daniel Zetterman
Lunch Lecture "Molecular Features of the Equestrian Life" Jonas Bergquist, Uppsala University Dept of Chemistry Full Chair Professor in Analytical Chemistry and Neurochemistry
RIDE SWEDISH IN TN! GRAND PRIX with awards ceremony (Class winner, Most stylish horse, Most stylish rider)
 Farewell dinner at Huey's Collierville with live music by the Brad Birkedahl Band American Rockabilly & Rock n Roll!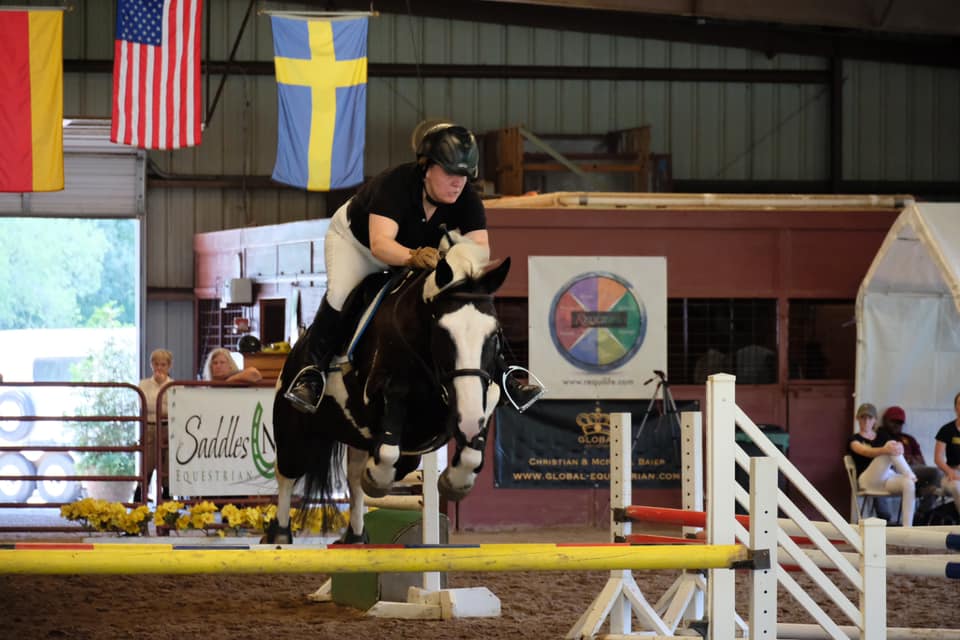 The friendships that were made here, among professional horsemen, amateurs, juniors & even scientists, will last a lifetime. The
knowledge & passion we shared over these three days is the "beginning of something very good," in the words of Jonas Bergquist, or, as we came to call him over the weekend, simply The Professor. I don't believe there has ever been an event of this sort in this country & possibly not ever in the world, but there are guaranteed to be more of them!
Contact us today to learn about putting on a customized Ride Swedish! Event at your own facility. You will learn from passionate people & you will experience the real horse power behind equestrian sport from the past & into the future. Ride Swedish!
www.requilife.com +1 901 279 2054 global-equestrian.com